Pultruded Sections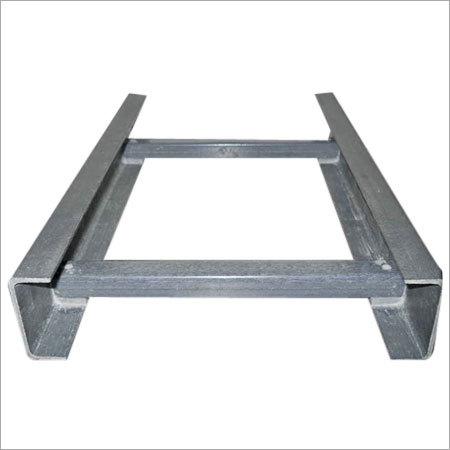 Pultruded Sections
Product Description
Keeping in mind the latest market trends, we are offering our clients a broad array of FRP Pultruded Sections. Proposed sections are widely demanded in various industrial and commercial sectors for facilitating the installation of electrical wiring or equipments. In order to manufacture these sections, our skilled team of professionals use supreme quality FRP materials and sophisticated techniques in adherence with international quality standards. Available in various shapes, sizes and colors, offered FRP Pultruded Sections are available at pocket friendly prices.
FRP Pultruded Sections Features:
Excellent mechanical strength
Easy & quick installation
Prevents bridge fault
Rugged design
Corrosion Resistant.
Electromagnetic Transparency.
Non-Conductive.
Lightweight.
High Strength.
High Dimensional Stability.
Flame Retardant.
Easy to Fabricate & Install.
Electrically Insulating.
Weather Resistant.
Application:
Offshore Platforms.
Foot Bridges.
Refineries
Swimming Pools.
Construction.
Manufacturing.
Aerospace & Aeronautical.
Oil & Gas Industry.
Effluent Treatment Plants.
Power Plants.
Electricity Distribution.
Marina & Shipping.
Mobile towers & structures
Outdoor Construction Panels.
FRP Pultruded Sections Benefits
Elective power as desired. Remarkable high effective solidity minimizes damage potentiality.
Higher performance at less load. Lesser installation, shipping & handling charges. Minimal demand of operational energy.
Low capital investment in maintenance. Longer safety and life.
Require less quantity of components. Safe & Non-magnetic. Foreseeable insulation utilities for board array of frequencies.
Ejects condensation troubles and diminishes fabrication thickness. Minimizes need of energy function.
Reduced congregation price. Reliability to improve some parts and reduction in stock.
No permanent distortion under immense pressure. Dense tolerance level.
Due to unhygienic or wet running situations many grating suffer from complication of microbes, etc.
FRP Pultruded Sections Applications
Structural task equipment, flooring and tank support. Cooling mount additional. Joints & Trusses.
Automobile leaf bumpers & springs. Instant platforms & walkways. Components of bus.
Chemical workshop grating, bridges, pipe supports, hand railings, walkways & Cable trays.
Backboards, switch gear components, Ladders, mounting braces & Cable trays.
Window & bulk head frames. Insulated roll up & panel doors. Supports window latch.
Walk in refrigerator portal jams. Components of scrubber.
Crossing gate arms.
These attributes makes them impeccable selection from food & pharmaceutical industries.


Mechanical Properties of Pultruded Profiles Vs. Other Structural Materials


Mechanical Properties
Pultruded
FRP
Rigid
PVC
Mild
Steel
Stainless
Steel
Wood
Tensile Strength
(N/mm2)
382
44
340
340
80
Flexural Strength
(N/mm2)
468.3
70
380
380
12
Flexural Modulus
(N/mm2)
22489
2400
196000
196000
700
Izod Impact
(Kg.m/cm)
2.15
0.09
1.5
0.53
0

Physical & Chemical Properties of Pultruded Profiles Vs. Other Structural Materials
Physical & Chemical Properties
Pultruded
FRP
Rigid
PVC
Mild
Steel
Stainless
Steel
Wood
Specific Gravity
1.8
1.38
7.8
7.92
0.52
Thermal Conductivity
(Kcal/hr/m2/ C)
24.4
6.4
1220
732
0.4
Coeff. of Linear Expansion
(cm/cm C) x 10-6
5.2
37
8
10
1.7
Safe Working Temp.
(C)
130
55
600
600
160
Flame Resistance
Good*
Poor
Excellent
Excellent
Poor
Corrosion Resistance
a. Acidic
Excellent
Good
Poor
Excellent
Poor
b. Alkaline
Good
Fair
Good
Excellent
Poor
c. Solvents
Fair
Poor
Good
Excellent
Fair
d. Coastal
Environment
Excellent
Good
Poor
Excellent
Fair
e. Outdoor Exposure
Excellent
Poor
Fair
Excellent
Fair
f. Effluent Water
Excellent
Good
Poor
Excellent
Fair
g. Steam
Good
Poor
Fair
Excellent
Fair